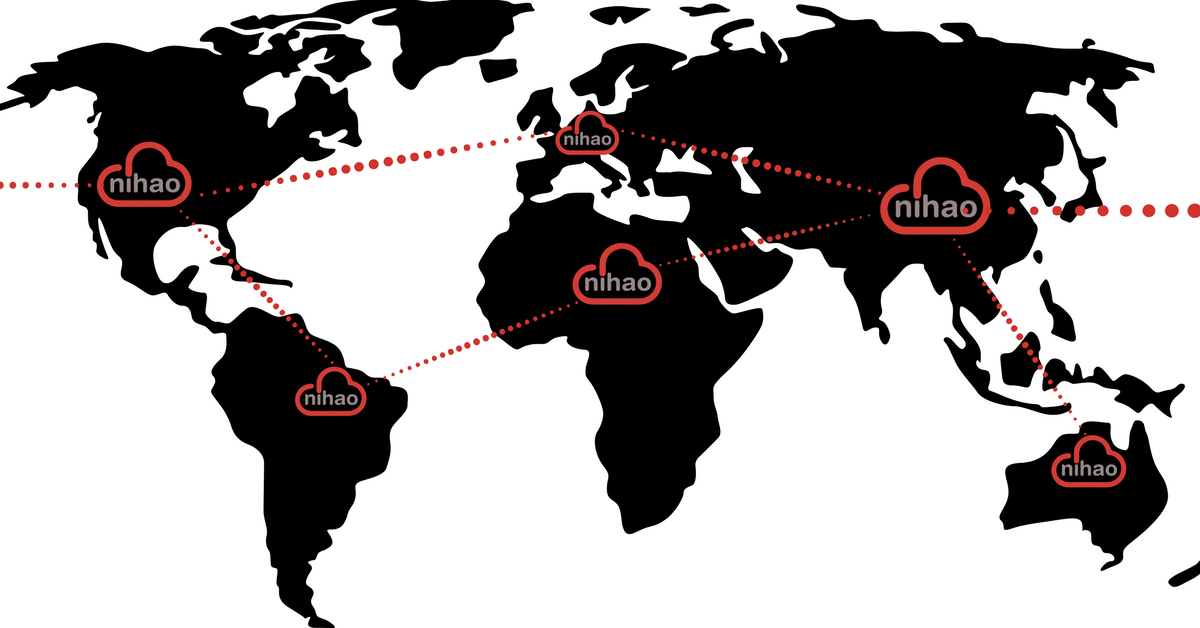 Why Businesses Choose NiHao Cloud to Transfer Files from/to Mainland China
The existence of China's Great Firewall and VPNs has become a globally well-known fact.
For a few international conglomerates with deep pockets, they can afford to drag MPLS lines all the way to China. However for the rest majority, this might not be optional.
International small & medium businesses that have Chinese partners or clients, which is inevitable these days, need a simple and easy solution to share files and collaborate.
In this article we want to demonstrate why businesses choose NiHao Cloud to solve their problems.
1. NiHao Cloud Works in Mainland China Without VPN
Thanks to NiHao Cloud's engineering sorcery and its expertise in China IT, the services are accessible in mainland China without needing VPN service.
With loads of uncertainties of which VPN services are authorized to run or how long they will last, NiHao Cloud simply takes the high road of not involving itself in the VPN "drama" and not stepping on the government's toes.
Our server is located close enough to China, but at the same time remote enough to grant global accesses. We focus on nurturing these routes and connections, which stand out from cloud providers in the market.
2. Speedy File Access Worldwide
NiHao servers are located in Asia Pacific, meaning users within Asia and Australia have the fastest connection. However thanks to our infrastructure partner - AWS (Amazon Web Services), your files can travel fast enough to America and Europe. We are also planning to replicate content across the globe, so you may get instant access to the files from the nearest data center in the near future
3. Organized & Easy Way To Share Files
Sharing a download link to the file might be the easiest way for communication these days. Adding a password or expiration date to the link invites extra protection to sensitive information.
On top of link generating services, NiHao Cloud has three major functions to guarantee a smoother and more efficient file-sharing experience.
Imagine if you have a client in Mainland China and you have to constantly send them the latest updates of work. You can simply create a shared library on NiHao Cloud with the clients, where the latest updates can be seen from both sides simultaneously. You can also categorize the files using sub-folders to create a neat virtual work space.
In addition to categorizing files using folders in "Library", NiHao Cloud's "Group" function also offers you the chance to categorize user groups.
You can create groups by office departments or a specific team and project, and invite members accordingly.
Libraries created within the group are accessible to all group members whenever needed.
The "Group" function greatly expedites office work flow, as it eliminates back and forth file sending, reduces traffic load in office and keeps all files synced orderly with all team members.
For those in the West who have grown accustomed to Dropbox or Google Drive, and for those in China who's been using Baidu Cloud all along, NiHao Cloud offers its specialized cross-border file sharing solution, as a result of years' study on how to improve communication from and to Mainland China.
Through only a couple clicks, NiHao Cloud instantly and automatically syncs with existing files stored on other cloud platforms, only this time you're able to share them through the Wall smoothly.
4. File Locking


5. End to End Library Encryption
NiHao Cloud allows you to encrypt libraries of sensitive files. Other members will need to possess password to the library in order to access or modify the files.
6. Admin Panel & Data Security


Each group on NiHao Cloud platform has at least one admin to supervise all the libraries. And to combat any possible data loss, NiHao Cloud grants the admin a few rights:
Admin has right to recover deleted files.
Admin is able to see snapshots of all the files that have been modified or deleted. With a click of the button, admin can recover deleted files in no time.
Admin has right to set user status
Admin is able to limit a certain user's access to "Read Only", or even deactivate and delete a certain user.
7. Multiple Admins
NiHao Cloud allows you to allocate work and responsibilities by delivering administrator rights to other group member. There is no limit to the number of admins within a group.
8. Interface in 26 Languages
Language is step one in cross-border communication. Thus NiHao Cloud created its interface in 26 languages, including English and Mandarin, to make sure the user knows exactly which button to click on the platform.
9. Bilingual Help Center
​
To assist users best apply all the powerful tools of NiHao Cloud, we provide written, video and online instructions in both English and Mandarin.
Summary
NiHao Cloud is a simple yet powerful tool to share files all around the world. We are the expert when it comes to global collaboration involving colleagues or clients in Mainland China. NiHao offers enterprise file sharing solutions varying from small teams to big organizations.
Let us know what you think about this article in the comments below.
Still not convinced?
See what our customers have to say:
PCB Production and Trade
---
Before using Nihao Cloud our work was permanently disturbed by blocking or slowing down - it was crappy.
I would recommend Nihao Cloud to anyone who needs Data transfer with China -it simply works.
Professor of Management
---
Stephane Gagnon
Professor
You are the only service with a multi-lingual interface, all others in China have only Chinese. I've tried 4 others and all are restricted to Chinese, and some are very slow. NiHao Cloud is by far the best. Truly impressed.
No hesitation at all. But believe me. When you're stuck with Chinese-only services and it's urgent to send files, NiHao Cloud saves the show.
Small Business in Indonesia
---
We searched for a Cloud solution that worked fast in Indonesia. I am stressing that point because so far the ones we've tried that are hosted in Europe (Germany or France) are all very slow here (unusable). It must be a routing issue and we didn't manage to improve it.
Then I gave Nihao Cloud a try and it proved very fast. So far it is the only Cloud solution that I have found to work fast in Indonesia.
Online Education
---
Frederick Winterbotham
Owner
Before using Nihao Cloud we felt file sharing to China was slow and complicated.
Now I would recommend Nihao Cloud to other small international small companies.
Their customer service is amazing!
---
Maria Juana Mathews
Director
Our sourcing team and is scattered all over the world (Spain, China, Hong Kong, Colombia & Ecuador). Sharing real-time data is vital to our business and we were having all sorts of difficulties and delays sharing heavy files and artworks with our Chinese office and vendors. Nihao Cloud has been life changing! Their customer service is amazing. I'm not IT savvy and each time I've had an issue or question their Helpdesk has been able to solve it within minutes. Amazing! Highly recommend this service
---
Bernhard Schöffauer
Process Management
We use it to sync files of our OneDrive that our Chinese colleagues Need Access as well - this works easily!
Join NiHao Cloud
No More Bricks in the Wall!